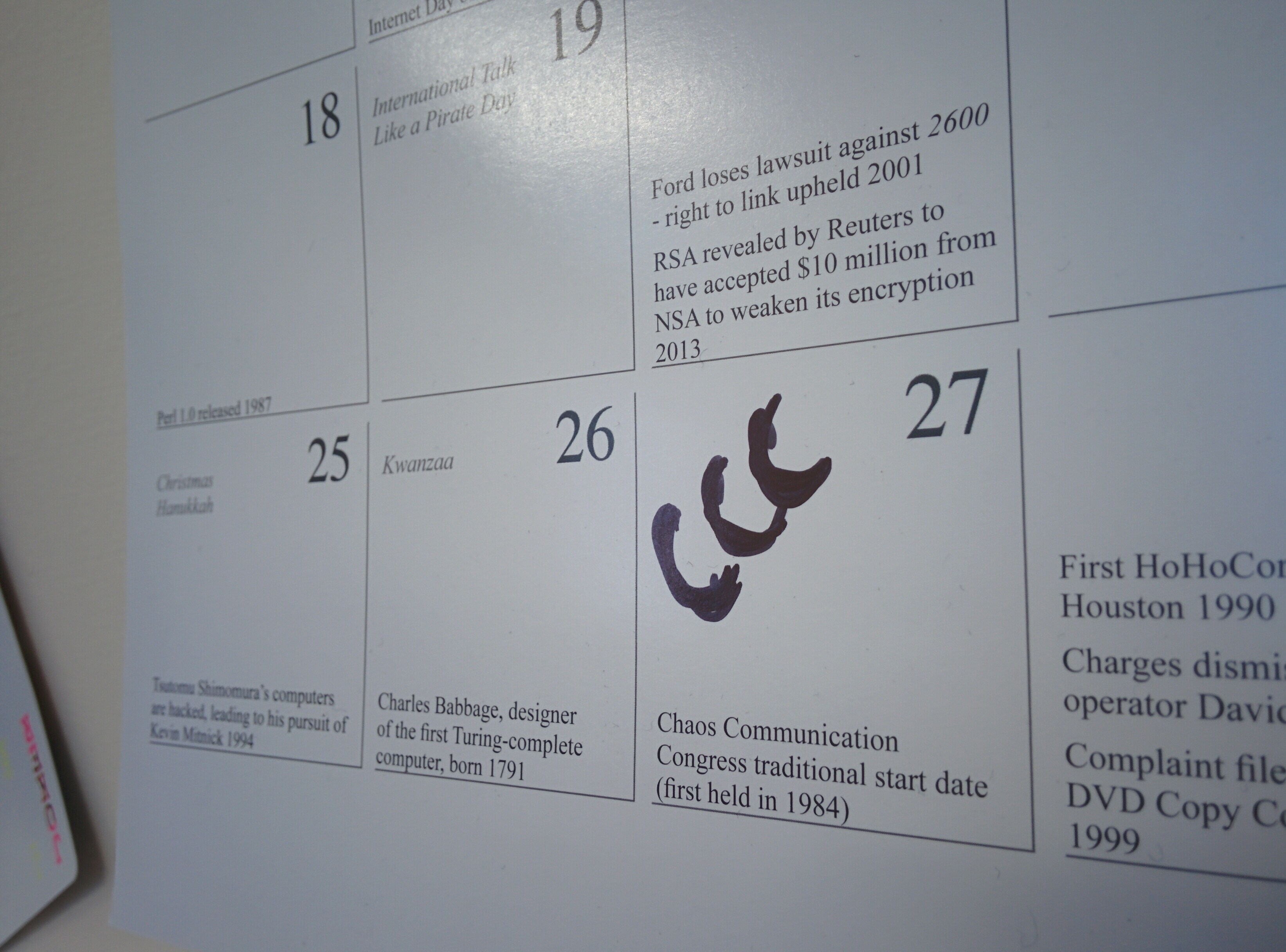 The first day and their are some excellent sessions lined up. All of the talks are recorded, I normally catch up with the talks that catch my interest after the event.
At congress it is best to hit the self organised sessions, they aren't recorded and are almost always excellent. Because they are excellent they are really hard to attend, loads of other people show up. The good sessions are standing room only with the corridor completely full too.
- [Are_decentralized_services_unable_to_innovate][1]
- [Mechanical_Keyboard_Meetup Tryout][2]
- [We Fix the Net][3]

In the past I lined up a busy schedule for the congress and ended up not going to any of the sessions. This year I am going to try and drop in and out of events, the sessions above are more of an intent that a plan.
The We Fix the Net session is really interesting, instead of a single event they have an afternoon of panels lined up. They are more focused on security aspects than transport, it should be a highlight of the event.
---
Reading: The Fahrplan, if anything