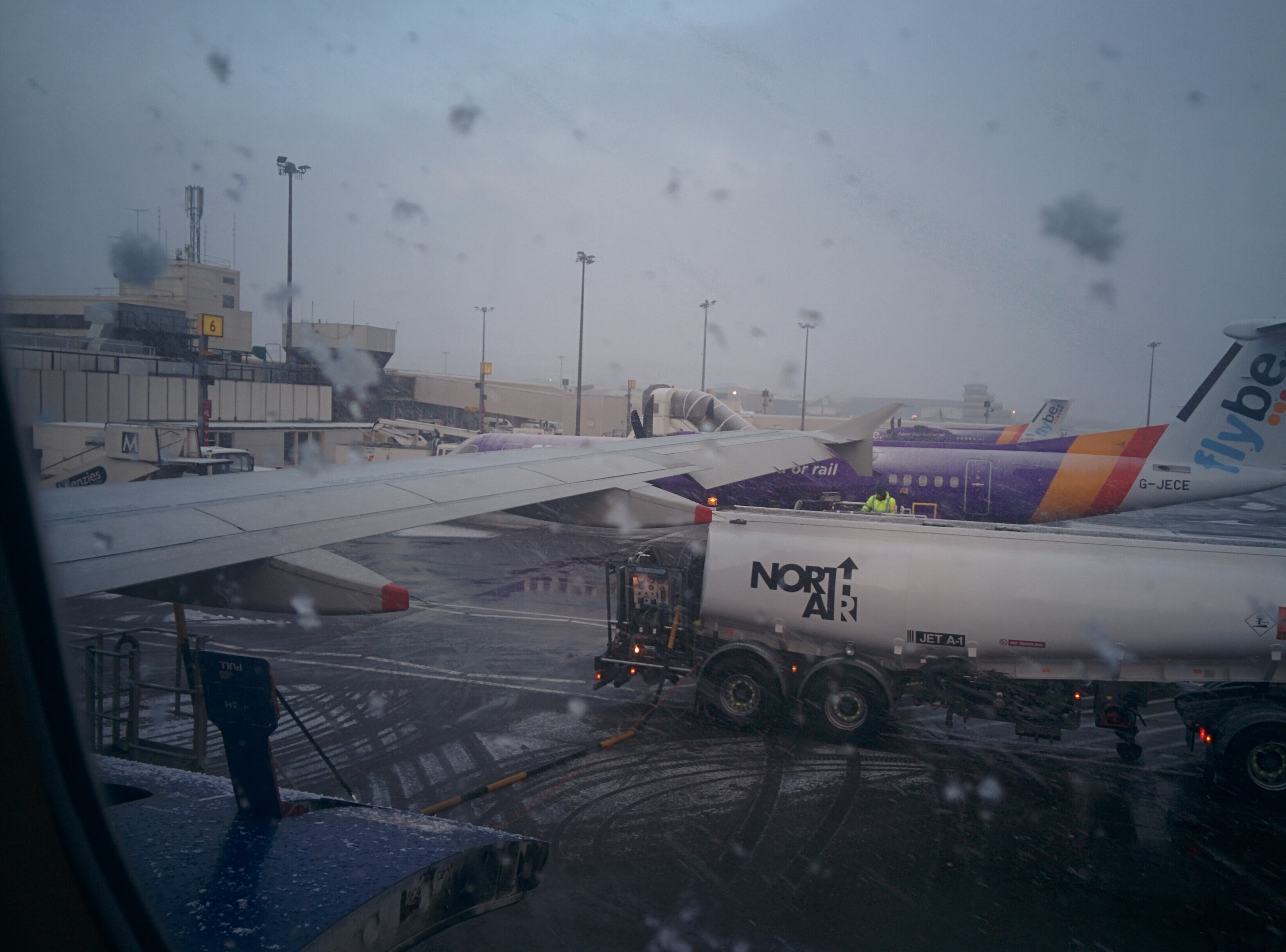 I think the guy that brought my breakfast told me off for the table I was using. He said something, thankfully my amazing Shure SE215 isolating earphones blocked all of the sound out. I have a reason to be ignorant. I am sitting in a bar place, but I bought food so I could sit at a sensible height and type.
I figure the main purpose of airport seating is to stop you complaining and to keep you awake. The lack of somewhere to sit your laptop and type like a normal human is infuriating.
This coffee isn't even good.
ABZ->LHR->HAM
---
Reading: Nemesis Games, Or Nothing
And by nothing I mean I don't think I will get any more reading done this year.