For my silly little tablet I got this awesome usb otg hub thing. It has 3 usb ports, a microusb hole and an otg cable, you can you it to connect 3 devices to your phone or tablet and power them all at the same time.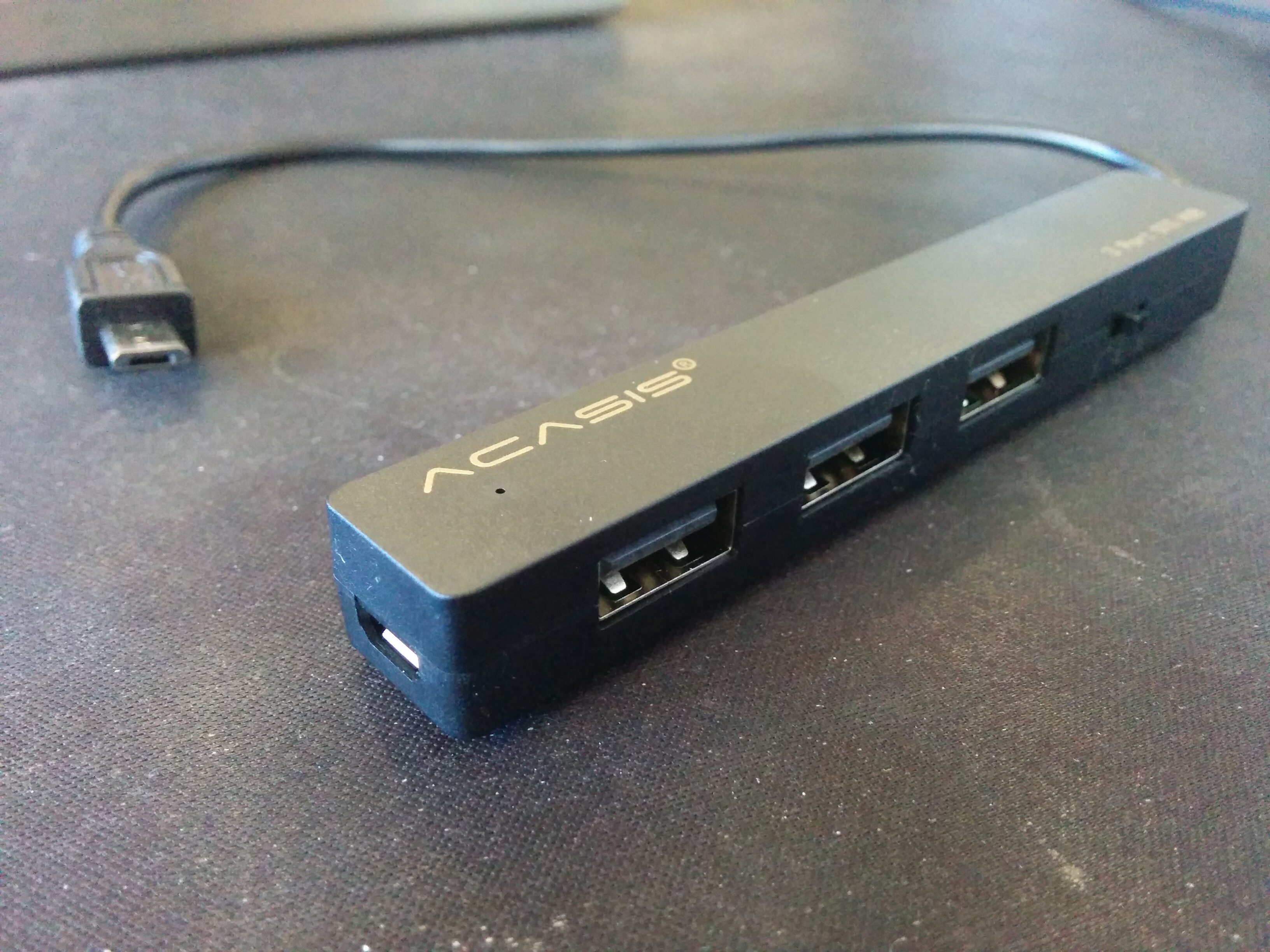 I got this thing so I could install something other than windows on my stream 7, to do that I need power, usb storage, usb networking and io stuff all at once.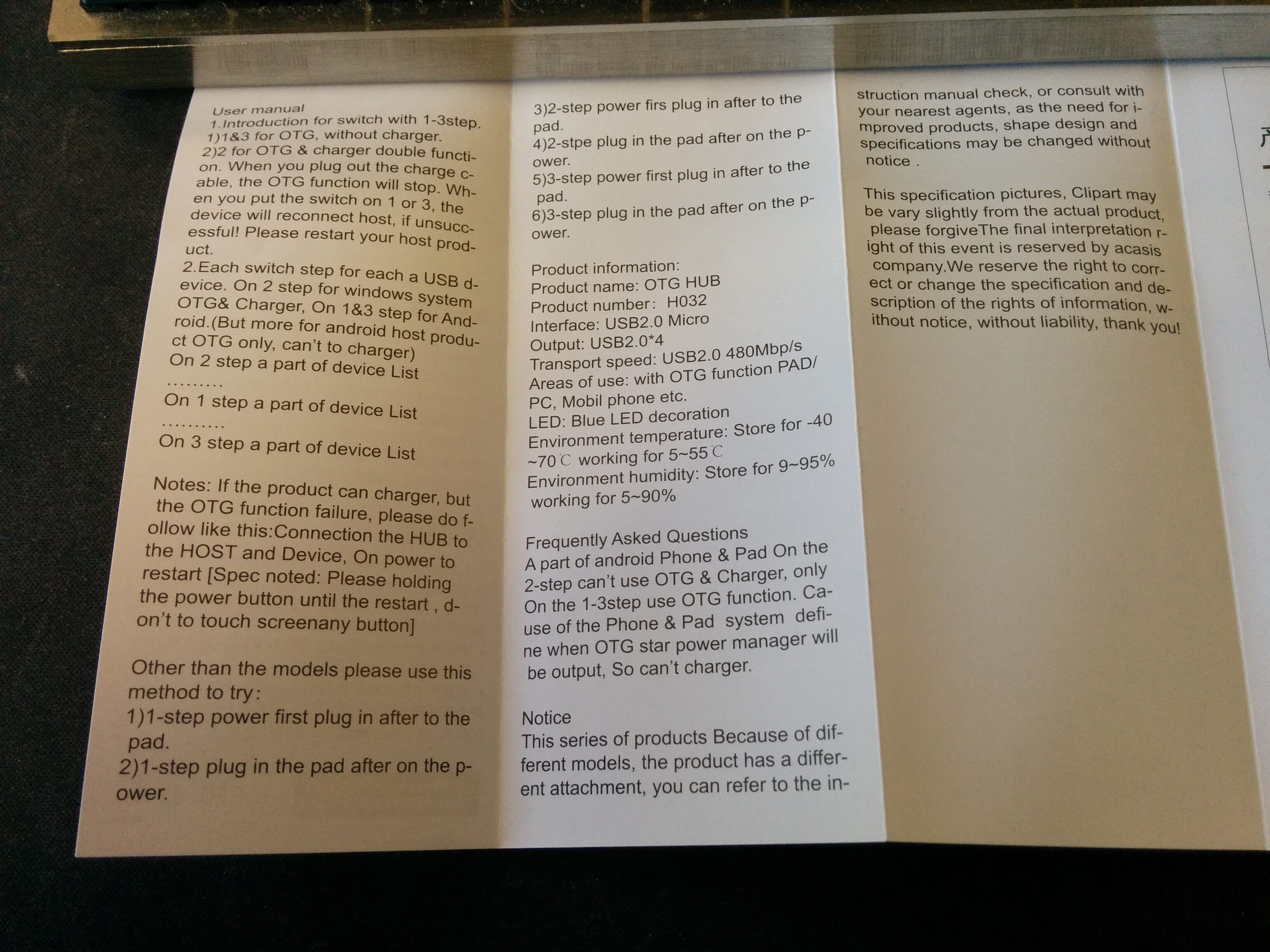 It also comes with the most mental instructions I have seen. I am trying to figure out what it says, but man, who knows. I think there was a deal on 3 postition swtiches and they put it in instead of a 2 position one.
---
Reading: Little Brother, Seveneves